Quintet saxophone and piano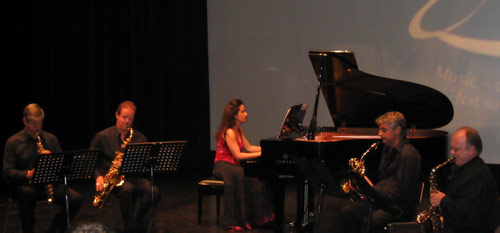 This training Isabelle Poulain unusual shape with quatuor de saxophones Diaphase.
Saxophone and piano swirl together in turn, quartet and quintet mix of the game, leaving the piano time to recite a few notes solo.
Together they perform a varied program with original works by Debussy, Milhaud, Granados, Ferran Ituralde, Piazzola ...